About A&S Bridal

Welcome to Allum & Sidaway Bridal! A beautiful new wedding dress boutique in the heart of Salisbury, situated on the 1st floor of Allum & Sidaway jewellers.
We are official stockists of Hayley Paige, Alice Temperley, Catherine Deane, Savin London, Theia, Mark Lesley and Le Petite by Hayley Paige. We have our hand picked selection from each designer in store, plus access to borrow plenty more.
We offer an appointment only service, ensuring each bride receives the attention and time she deserves. You will have the showroom to yourself - so sit back and relax... and then the fun begins! We will have your back every step of the way.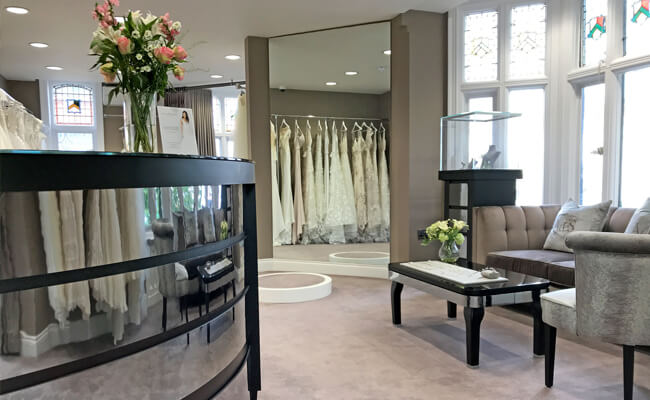 Who are we?
We first opened our Bridal showroom in September 2019. Having run jewellery stores for nearly 80 years, we consider it such a privilege to be a part of a couples big day. It's simply one of our favourite things to do, and the chance to expand into wedding dresses was just irresistible. Our company roots may be in jewellery, but at our heart is a passion for great customer service, and we hope to offer that to you when hunting out THE dress.
Our Bridal Manager Esther will be with you every step of the way. She's about as excited about your big day as you are! Plus, the most important bit - she's a LOVELY person! Just meet her and I'm sure you will agree. She can't wait to show you our beautiful dress collections in a pressure-free environment.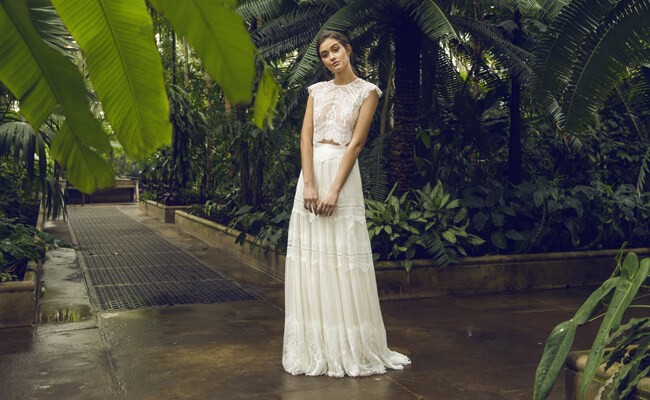 © Lydia Stamps Photography
Why choose us?
We have filled our showroom with dresses that are anything but ordinary. That's our aim, to showcase designer dresses that are different and alternative to a classic dress. Come for a visit or explore our collections and designers and you'll see what we mean.
Our boutique may be pretty new, but we have a huge history in award-winning customer service. Nothing will stop us in helping you create the best day ever!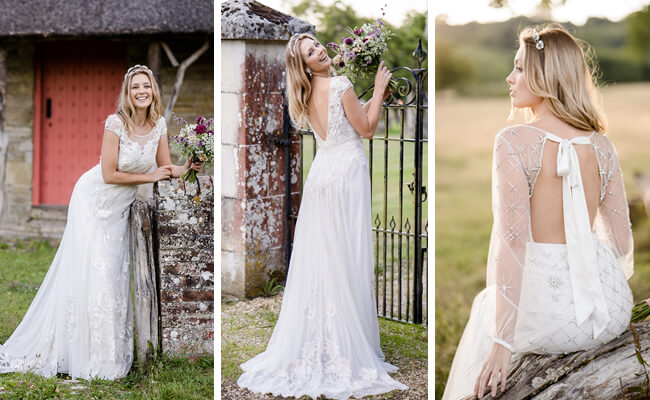 Destination Wedding
Allum & Sidaway Salisbury pairs dresses and accessories with jewellery and gifts for all the bridal party. It's a true destination store for your big day. Once you've been to see Esther, head downstairs to meet the rest of the jewellery team. We'd love to help you find the perfect wedding bands and bridal jewellery.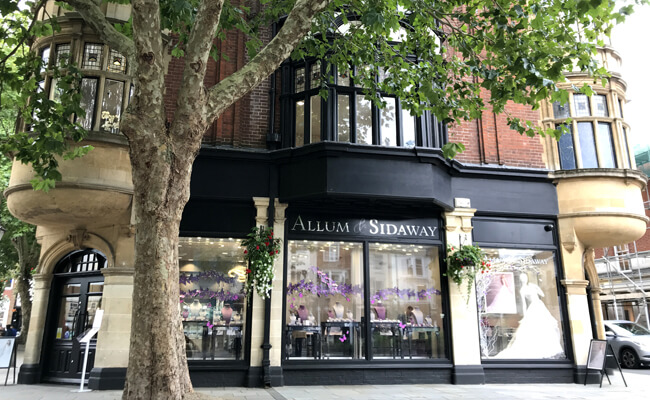 Hello beautiful brides of 2022!
Our showroom is open and we are so happy to welcome all you lovely brides back into store! We are continuing with some safety measures to ensure you can relax and have a great experience, whilst in store. We always offer private appointments in a spacious setting, with PPE and as much hand sanitiser as you like! You and your guests will have our showroom to yourselves and be our bridal managers only focus.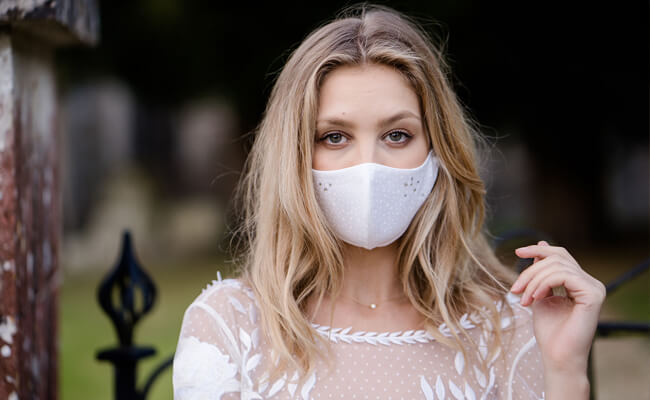 What our Brides say;
Lizzy Cotton, July 2020

Trying on dresses at Allum & Sidaway Bridal was amazing! Philippa was so incredibly helpful and made me feel completely at ease. I was so nervous and she was so kind and thoughtful! Just a lovely environment and overall wonderful experience - made even better by the beautiful dresses!
Charlotte Ianson, February 2020

I cannot recommend a better place for an amazing experience... It was my first place to try on dresses and my nerves couldn't have been settled quicker. The lovely Phillipa welcomed us all in and made us feel comfortable and relaxed within the first few minutes. There was a variety of dresses to choose from. I have chosen my dress with Allum & Sidaway Bridal and am over the moon with my decision. Even going to different bridal stores to check I had the one. I couldn't stop comparing the wonderful service I had received in the morning to the different bridal stores let alone the dresses. If you are a bride to be then Allum & Sidaway is a must on the list.
Leanne Street, December 2019

Shopping for a wedding dress is such a huge occasion in a girls life and something I know I have been looking forward to for years. Along with my Mum and Nan, we visited Allum & Sidaway Bridal and were blown away by how beautiful the boutique was. We were greeted by Philippa who was just so lovely and offered us all complimentary Prosecco! Philippa put me totally at ease and made me feel totally comfortable when I was trying on dresses. She was honest and helpful and helped select dresses to try on. Philippa was not pushy at all even when we were all making decisions and she played a huge part in helping find my dream wedding dress. A huge, huge thank you - we feel so lucky to have such an amazing incredible store right on our doorsteps, I can't wait for my fitting!